Dr Braam Lowies
University of South Australia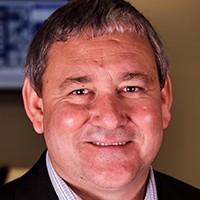 Dr Braam Lowies is a Senior Lecturer in Property at the University of South Australia. Braam obtained a BCom (cum laude) in 1994 and a BCom (Hons) (Banking) in 1995, both at the University of Pretoria, South Africa. In 2007 he was awarded an MSc degree with specialisation in Real Estate (cum laude) from the University of Pretoria, South Africa. During 2011 he qualified as a Chartered Surveyor and was awarded full professional membership from the international body, the Royal Institution of Chartered Surveyors (RICS). He was awarded a PhD (Finance) degree in 2013 from the University of Pretoria. Braam is also an Associate of the Australian Property Institute (API), serves on the Board of Directors of the Pacific Rim Real Estate Society and is the Co-Director of the UniSA AHURI Research Centre.
His academic career started as a lecturer in financial management in 2000 after having worked in the banking industry for five years and he has undertaken contract work for the New Zealand Government Property Management Centre of Expertise in Wellington, New Zealand. He has been awarded academic scholarships (national and international) and has widely published research articles in academic journals and presented his work at academic conferences. He also recently won awards presented by both industry and UniSA for excellence in community engagement through his research.
Braam's research area is in the field of behavioural issues in property and finance. He is part of the Ageing and Housing research group at the University of South Australia where he focusses on behavioural issues in the aged population in making housing, financial and investment decisions. Further research interests include housing affordability issues as well as crowdfunding in property.
Contact Braam
e: braam.lowies@unisa.edu.au
t: +61 8 8302 1928 / +61 8 8302 7507