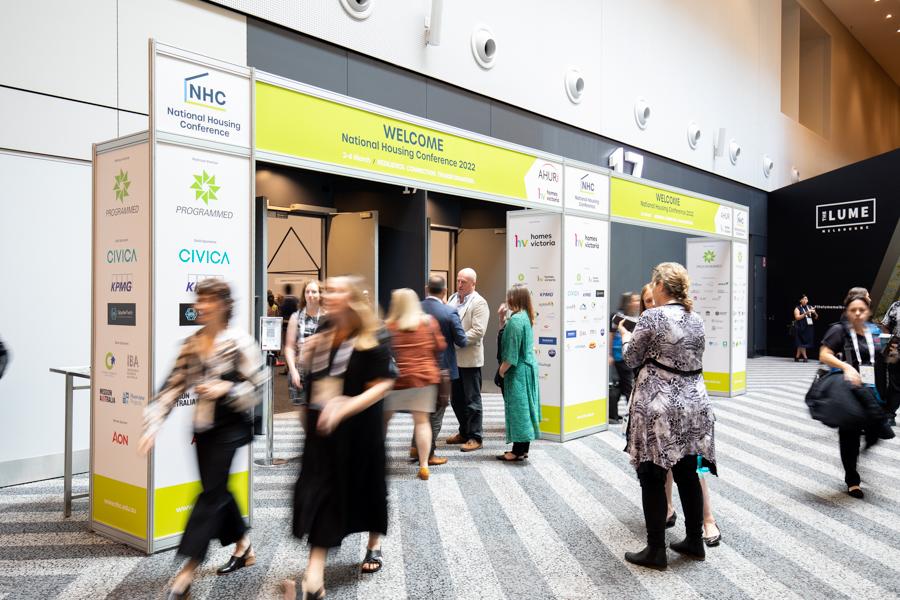 Sponsorship
Sponsoring an AHURI event is a great way to connect with the key decision makers across the housing, homelessness and urban sectors – from both policy and industry. In addition, you will align your brand with AHURI - a respected research organisation committed to ensuring Australian policy and decision making in housing and urban issues is informed by credible and independent evidence.
We offer a range of sponsorship opportunities offering outstanding brand exposure and benefits across our full events program.
5 reasons to partner with AHURI
Align your brand with the Australian Housing and Urban Research Institute – Australia's independent and leading research organisation focussed on housing, homelessness and urban issues.
Reach the key decision-makers from government, industry and non-government sectors in Australasia via our in-person national conferences
Demonstrate your organisation's commitment to evidence-informed best practice and policy making
Extensive exposure and promotion of your organisation's commitment and support via our extensive online pre-event marketing campaigns and on-site branding
Realise your corporate social responsibility and reinforce a positive public image.
Select an event below to explore partnership opportunities