Australia's affordable housing industry, where community housing providers (CHPs) supply affordable housing to households on low incomes, has, up to now, been modest and small scale. In order to expand so as to supply the large numbers of lower income households currently on waiting lists for public and community housing, the industry will need access to a large scale, dependable and sustainable source of finance that is available at an appropriate interest rate.
While Australian governments are unwilling to take on direct debt themselves to fund the affordable housing industry, there is interest in encouraging alternative sources of funding from the capital reserves held by large institutional investors, such as Australian superannuation funds. Indeed, the Australian government created the Affordable Housing Working Group (AHWG) to look at 'innovative, transformative and implementable financing models. These models will focus on the social housing sector, and the private rental market, and be targeted at low-income households.'
In November 2016 the AHWG recommended that Government investigate a Bond aggregation model along the lines outlined in AHURI research. In the 2017 Budget, the then Treasurer Scott Morrison announced the creation of an affordable housing bond aggregator (the Affordable Housing Bond Aggregator—AHBA) through the National Housing Finance and Investment Corporation (NHFIC), to raise money at lower rates from the wholesale bond market for not-for-profit community housing providers.
The NHFIC commenced operations on 1 July 2018. Key features of the new NHFIC include:
the NHFIC will have an independent Board responsible for making all investment decisions. The Board will be guided by an investment mandate which reflects the Government's priorities for the NHFIC
all registered CHPs will be able to apply to the affordable housing bond aggregator for finance
the Commonwealth will guarantee the bonds issued by NHFIC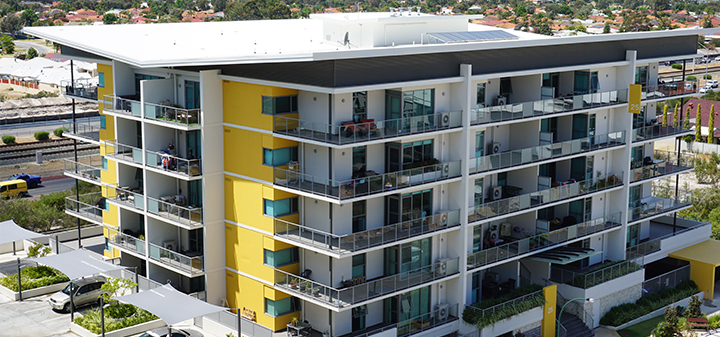 Key fact
When governments are able to provide bond guarantees or to maintain bond aggregation entities they can help the CHPs borrow money from the financial markets at very competitive rates. Between 1993 and 2012 Austrian Housing Construction Convertible Bonds (HCCBs) raised Euro 15 billion (AUS $23.52 billion in $2016) and were able to loan to social housing associations at interest rates that were just 0–0.3 per cent above the interbank lending rate.
HCCB finance helps the Austrian social housing sector supply between 14,000 and 16,000 dwellings per year, which is around 30 per cent of all new housing.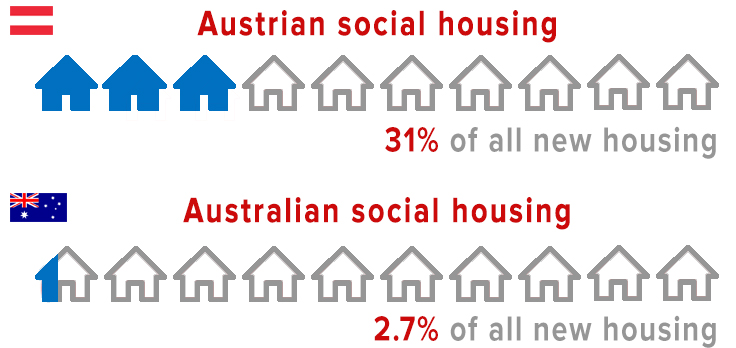 In 2014 housing associations and co-operatives in Austria built 15,770 new dwellings, which was 31 per cent of all the 50,738 new dwellings built that year.
Sources: GBV, 2015; Statistik Austria, 2015; DHA 2015; ABS 2015; Australian Government Productivity Commission.
See also: Estimating numbers of social housing dwellings constructed in Australia.