Encouraging private sector development of social and affordable housing
webinar
25 October 2022
2.00pm-3.30pm AEDT
The volume of social and affordable housing required in Australia can not be supplied by only one sector and needs to be financed, developed and managed by partnerships of government, community-based and market providers. Institutional investors and superannuation funds have a level of interest in social and affordable housing, particularly during times of low interest rates. Whilst investment in this type of housing may have lower yields, this is offset by lower risk.
There are a range of established and emerging affordable housing product types which can be supported through collaboration with not-for-profit and for-profit partners. However, some barriers and risks need to be addressed if the private sector is going to support a significant increase in social and affordable housing.
This webinar presented the findings from the AHURI report 'Private sector involvement in social and affordable housing', led by Richard Benedict, Sydney University
In this 90 minute webinar you will learn:
How collaboration between government, community-based and market providers can help to increase the volume of social and affordable housing.
What barriers and risks need to be mitigated to enable investment from the private sector.
What combinations of government subsidy, policy setting and regulation are required.     
---
Speakers
Richard Benedict, Research Associate, Sydney University

Richard has over 30 years of experience working in the private, government and not-for-profit housing sectors in Australia and the United States.
Richard has advised Cabinets, Ministers and Department Heads in NSW, Victoria, Tasmania and the Northern Territory on housing strategies, policies, and programs. He has worked with developers, investment funds, government and not for profit groups to develop and evaluate joint venture mixed income housing projects.
In 2019, Richard was the Henry Halloran Research Trust 'Practitioner in Residence' in the School of Architecture, Design and Planning at the University of Sydney. He is currently Research Associate at the University of Sydney undertaking research into social, affordable and indigenous housing.
He is also Director of Richard Benedict Consulting, advising government, not for profit and private agencies on cross sector projects to create positive social impact.
Peter Johnston, Managing Director, Lighthouse Infrastructure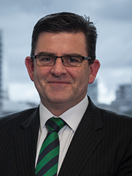 Peter joined Lighthouse Infrastructure in 2016 as a Managing Director where he is responsible for the investment process and management of the business. Peter also has responsibility for portfolio management and growth initiatives for Lighthouse and is a member of Lighthouse's Investment Committee.
Peter has over 25 years' experience in infrastructure investment and management. His diverse career has involved management of investment funds, working in listed and unlisted markets, inside infrastructure businesses and extensive investments and transactions in Australia, Europe and North America.
Prior to joining Lighthouse, Peter was a member of the leadership team at Hastings Funds Management with specific responsibility for growth of the business. Over 5 years, Peter oversaw considerable expansion in Hastings business which raised $7.5bn with the majority of this capital being sourced from new international investors. Peter was also involved in new investments in the energy, transport and water sectors in Europe and Australia.
Prior to Hastings, Peter worked at Macquarie Group for over 8 years across a number of roles in the infrastructure sector, including Head of Investor Relations for Macquarie Infrastructure Group. Prior to Macquarie, Peter was the portfolio manager for what is now IFM Investors' Australian Infrastructure Fund. In this role, Peter increased the fund portfolio by threefold; adding significant investments in transportations, telecommunications, water and utility sectors. Prior to IFM, Peter held senior roles at KPMG Corporate Finance and Multinet Gas.
Amy Maynard, General Manager - Strategy and Communications, BHC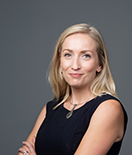 With over 15 years of experience in the housing sector, Amy is part of the BHC Leadership Team and plays a pivotal role in shaping and delivering BHC's strategies for growth and innovation in affordable housing.
Responsible for development of new service delivery models and strategic projects, Amy is  passionate about creating positive social impact through business and partnerships. Having led the establishment of Elevate Residential, BHC's social enterprise real estate agency, Amy was the driving force behind the creation of the BHC Impact Fund, where the profits Elevate now makes are being directly invested into services and programs that assist BHC residents to reach their housing, wellbeing, and employment goals. Amy also recently led the development of a high profile tender by BHC under the Housing Investment Fund, to secure partnerships with the private sector to grow the supply of social and affordable housing in South East Queensland.
Amy has previously managed Community Housing programs across Queensland for the Department of Housing, and has held executive roles in Housing Services in London.
---
Facilitator
Dr Tom Alves, Head of Development, AHURI

Tom leads the Professional Services and Strategic Initiatives components of AHURI's business. As Head of Development, he works closely with AHURI's University partners, Australian governments, industry, the community sector and other stakeholders to deliver responsive, high-quality professional services and to develop AHURI's standing as an authoritative voice in international housing and urban policy discussion.
Tom has a PhD in Housing and Urban Studies and has held positions at RMIT University and The University of Melbourne in the disciplines of Property, Architecture and Urban Planning. He has substantial experience in policy and advisory work with the Victorian Government and fourteen years' experience working in architectural practices in Melbourne and Sydney.
Tom has skills in program leadership and project management and brings to AHURI a strong background in housing and urban policy development, plus a deep knowledge of built environment design and delivery processes.
View the recording
25 October 2022
2.00pm-3.30pm AEDT