The COVID-19 pandemic is affecting Australia in many different ways, with the implications for cities and housing markets likely to be significant.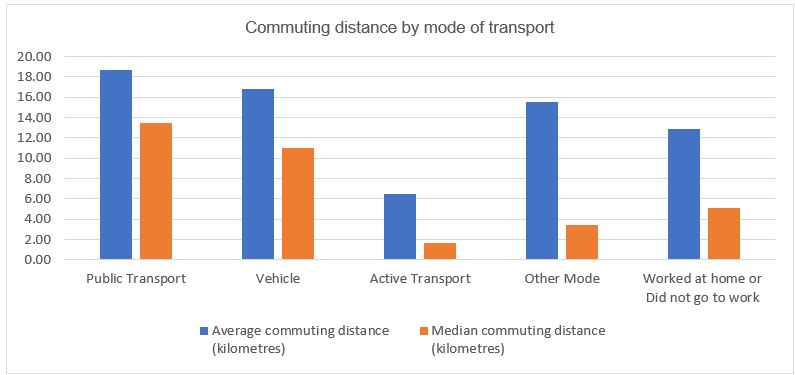 Before the pandemic, immigration fuelled the growth of Australia's largest cities, with Brisbane, Melbourne and Sydney among the fastest growing urban places in the OECD.
In the financial year to June 2019, 61,590 people arrived in Australia with a permanent visa (82,640 people arrived, 21,050 left, leaving an increase of 61,590 migrants), 188,590 people arrived under a temporary visa (including international students and work visas) and there were 9.3 million short-term visitor arrivals (including international tourists).
The vast majority of people migrating to Australia (under various visas) live in the capital cities (83% in 2016), with Sydney, Perth and Melbourne recording nearly 40 per cent of their populations as being born overseas (Sydney 39%; Perth 39%; Melbourne 36%).
The benefits of a healthy migration program are apparent: a 2018 report from the Australian Government Treasury and the Department of Home Affairs identified that Australia's GDP per person would be around 7 per cent higher in 2060 under the then current (i.e. pre-Covid-19) migration program compared to a zero net migration scenario, and that 'the IMF estimates that Australia's current migration program will add between ½ and 1 percentage points to annual average GDP growth over the period 2020 to 2050 through its effect of limiting the economic impact of Australia's ageing population.'
Further economic benefits accumulate from other groups coming to Australia such as international students (making up 22.8 per cent of all enrolments in Australian higher education institutions in 2017), and international tourists and visitors. While most international tourists only stay in Australia for a short time (median average stay was 11 days in 2018–19), their economic impact is large. In 2018–19 international tourists brought $44.6 billion into the Australian economy, while the tourism industry employed 666,000 Australians, which was 5 per cent of Australia's workforce.
Border closures
As a result of international travel quarantine restrictions, Australia's borders closed at 9pm on Friday, 20 March 2020 to non-residents, preventing large numbers of people coming to Australia as migrants, for education or as tourists. In March 2020 Australia recorded its largest ever drop in people travelling here from overseas, with overseas visitor arrivals to Australia decreasing by 51.9 per cent since the previous month and a 16 per cent reduction (down by 11,790 students) in the number of arriving international students compared to March 2019.
Compared to 2018-19, for net overseas migration we're expecting just over a 30 per cent fall in 2019-20… and in 2020-21, an 85 per cent fall-off'—Prime Minister Scott Morrison
The effects of reduced migration
Any ongoing loss of international students will have a major impact on the economic viability of Australia's tertiary education sector (including the employment options the sector offers to Australian citizens and residents). In 2017 international students made up 22.8 per cent of all enrolments in Australian higher education institutions, with a report commissioned by Universities Australia estimating Australian universities will lose $3–4.5 billion and more than 21,000 jobs as a result of the decline in numbers of international students due to COVID-19.
With reduced numbers of migrants and students, population pressures in Australian cities may be expected to ease in the short term, with a reduced demand for housing and residential development. Australian media has already reported that, in the month to April 20, 2020, in Sydney, rents for houses dropped by 5.7 per cent and units by 3.7 per cent, and in Melbourne, rents for houses and units both fell 2.4 per cent.
In addition, the collapse in tourist numbers is resulting in rental properties that were only available for short stay visitors through websites such as Airbnb now being made available to the wider rental market. Media reports suggest new rental listings increased across Australia by 14 per cent in the four weeks to the end of March 2020 due, in part, to properties being taken off Airbnb listings.
This reduced growth in population provides the opportunity to reconsider urban policies responding to ongoing growth, and plan for more environmentally, economically and socially sustainable outcomes.
Instead of responding reactively to growth-induced demand, lower population growth rates could provide the opportunity to revise urban policies in a forward-looking manner; this could include providing adequate social infrastructure. In particular, in growth areas social infrastructure has been lagging behind residential developments. Another option for policy makers is the implementation of large-scale infrastructure projects, such as in digital connectivity and transport, that increase the connectivity of Australian cities, within metropolitan areas as well as with regions.
Are migrants at risk of homelessness?
Temporary migrants to Australia, such as international students and working visa holders, are not eligible for Australian Government welfare payments such as JobSeeker or JobKeeper. Anecdotal reports suggest up to 90 per cent of international students in some courses have lost their part time jobs due to the COVID-19 shutdown. Without access to welfare payments, employment income or financial support from family in their home country temporary migrants are at great risks of becoming homeless.
A survey conducted in 2019 (before any impacts from COVID-19) revealed that 46 per cent of international students had to have a paid job to be able to pay the rent, and that 44 per cent who did have a job worked in food services or hospitality. As businesses in these industries have been severely restricted during the pandemic, the survey's authors estimate that 40–50 per cent of the international students renting privately (about 150,000 people) may not have sufficient financial resources to pay their rent.