Trajectories - housing and mental health pathways
Client: MIND Australia
Summary
This important national study was conducted in collaboration with Mind Australia. It aimed to develop a clearer understanding of the relationships between the housing and mental health pathways of people with mental health issues, to identify potential points of practical intervention and key issues for system improvement.
What we delivered
The programme of research was designed to include people with lived experience as participants and peer researchers wherever feasible and to be sensitive to cultural needs:
A comprehensive review of the existing evidence base relating to mental health and housing in Australia and internationally, including supportive housing program evaluations.
Analysis of federal, state and territory mental health, housing and homelessness policies.
A national series of 16 consultations with 130 consumers and carers with lived experience of mental ill-health and housing insecurity. Consultations were held in each state and territory in areas as diverse as Port Headland and Sydney. Four consultations had a specific focus on recruiting and engaging Aboriginal participants.
Service provider consultations with 109 participants who were housing and mental health service providers.
Quantitative analysis of the Household Income and Labour Dynamics in Australia (HILDA) and Journeys Home (JH) data sets.
Policy development process to identify policy priorities for better access to housing and mental health support for people with lived experience of mental ill-health and housing insecurity.
Throughout the project, researchers and collaborators maintained active engagement with state and federal policy bodies and processes.
Outcomes for the client
The various research outputs from the project have provided a strong advocacy tool for Mind Australia and Mental Health Australia and have provide evidence and identified policy priorities for action.
Data and evidence
The research developed important new knowledge, including a conceptual model of four trajectories typically experienced by those interacting with the housing, homelessness and mental health systems; specific findings that highlight the differing needs and experiences of Aboriginal and Torres Strait Islander people; quantitative evidence on the relationship between financial stress, mental health and housing; identification of circuit breakers that allow people to overcome the cycle of housing instability and mental ill-health in order to stabilise and work towards recovery.
Impact of the work
The research has had significant policy impact. Research findings provided important evidence for: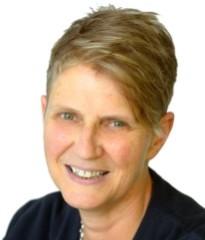 AHURI's expertise in evidence and policy review, stakeholder consultation and primary research, complemented by their reputation as a trusted adviser to government made them the perfect partner to undertake this important research project with Mind Australia. In particular, AHURI's stewardship of the partnership from initial contracting through project governance, implementation and delivery of research outputs was outstanding. The Trajectories research has become a foundational piece of evidence on the relationship between housing and mental health pathways as is now a key resource supporting advocacy across the sector and informing policy development. –
Dr Sarah Pollock
Executive Director, Research & Advocacy, Mind Australia