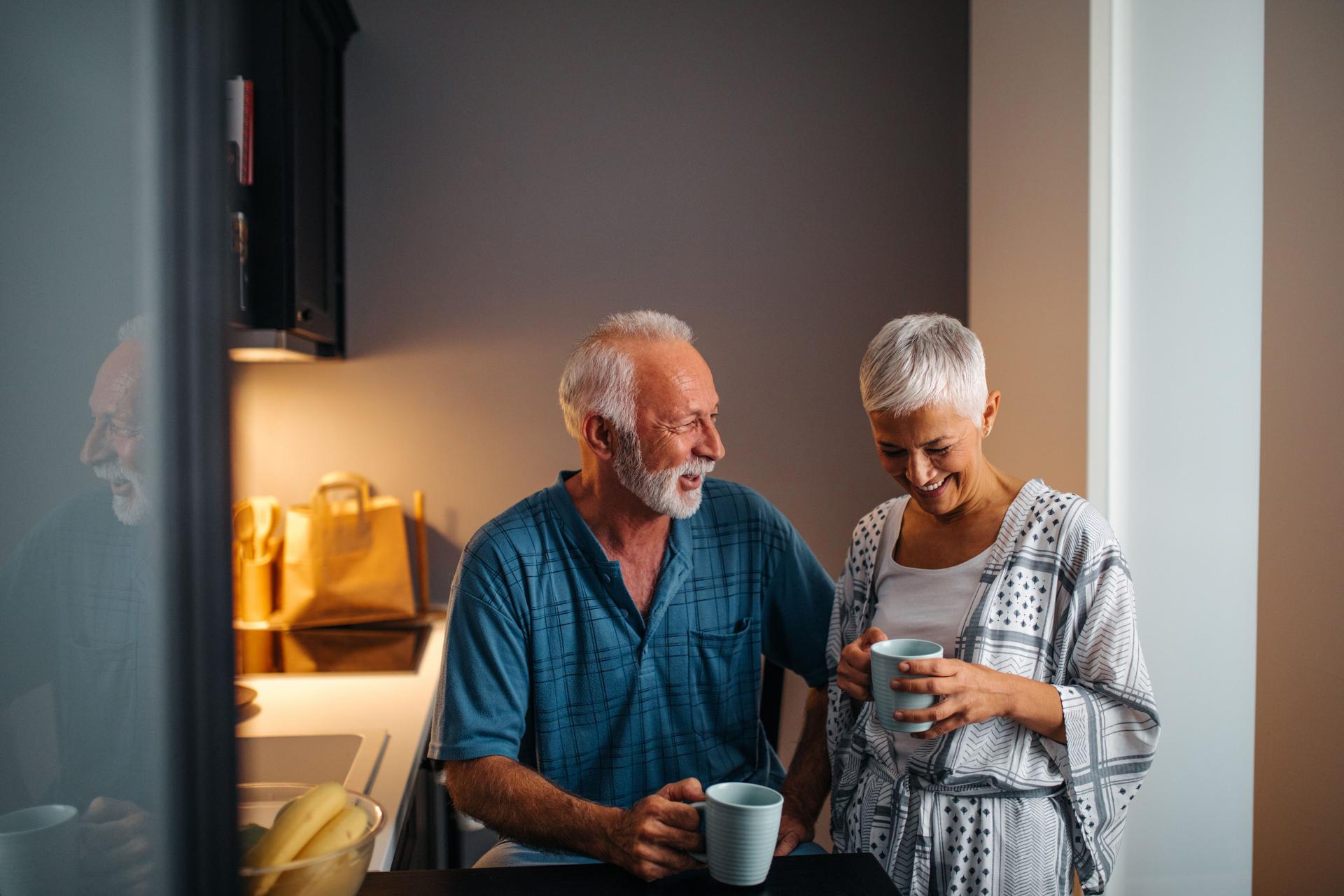 Rental brokerage officer to manage tenancies for older renters
Private rental brokerage programs (PRBPs) work with vulnerable households to access and sustain private rental tenancies through targeted early intervention assistance (e.g. advice, information, introductions and timely support) designed to build tenancy capacity and through building links with the local private rental industry so that they can compete successfully for rental properties in a competitive market and sustain their tenancies over the longer term. The programs help lower income tenants, including older tenants, who are less able to be successful in accessing housing in the market.
PRBPs are delivered by both government and non-government agencies. They are supplied in some jurisdictions through formal programs under that title, and in other jurisdictions are an activity within agencies' broader housing support function under a variety of names.
While these programs are not specifically targeted at older tenants, they can help older tenants who may have recently left home ownership (due to divorce or domestic family violence) or have previously been in insecure housing and therefore have no track record in the private rental market.
What makes a program work?
AHURI research shows that it is essential for PRLOs to:
build trust with the real estate agents who might be able to help 
build relationships based on honesty 
to not recommend clients whose needs are so complex they are unlikely to succeed as a private rental tenant. 
Difficulties arose for PRBP staff when the chances of establishing an ongoing relationship with any particular real estate agency were low because clients were spread across large geographic areas. Some PRBP staff saw another challenge in the high turnover among property managers.
 Very few PRBPs reported working directly with private landlords due to: 
difficulty reaching this group 
no economies of scale (most landlords having only one or two properties) 
concerns relating to sub-standard properties 
problems with security and safety 
no Centrepay facilities (making it harder to manage the risk of rent default and thus tenancy failure) 
(sometimes) no landlord insurance, which compromised the agency's own policies and procedures.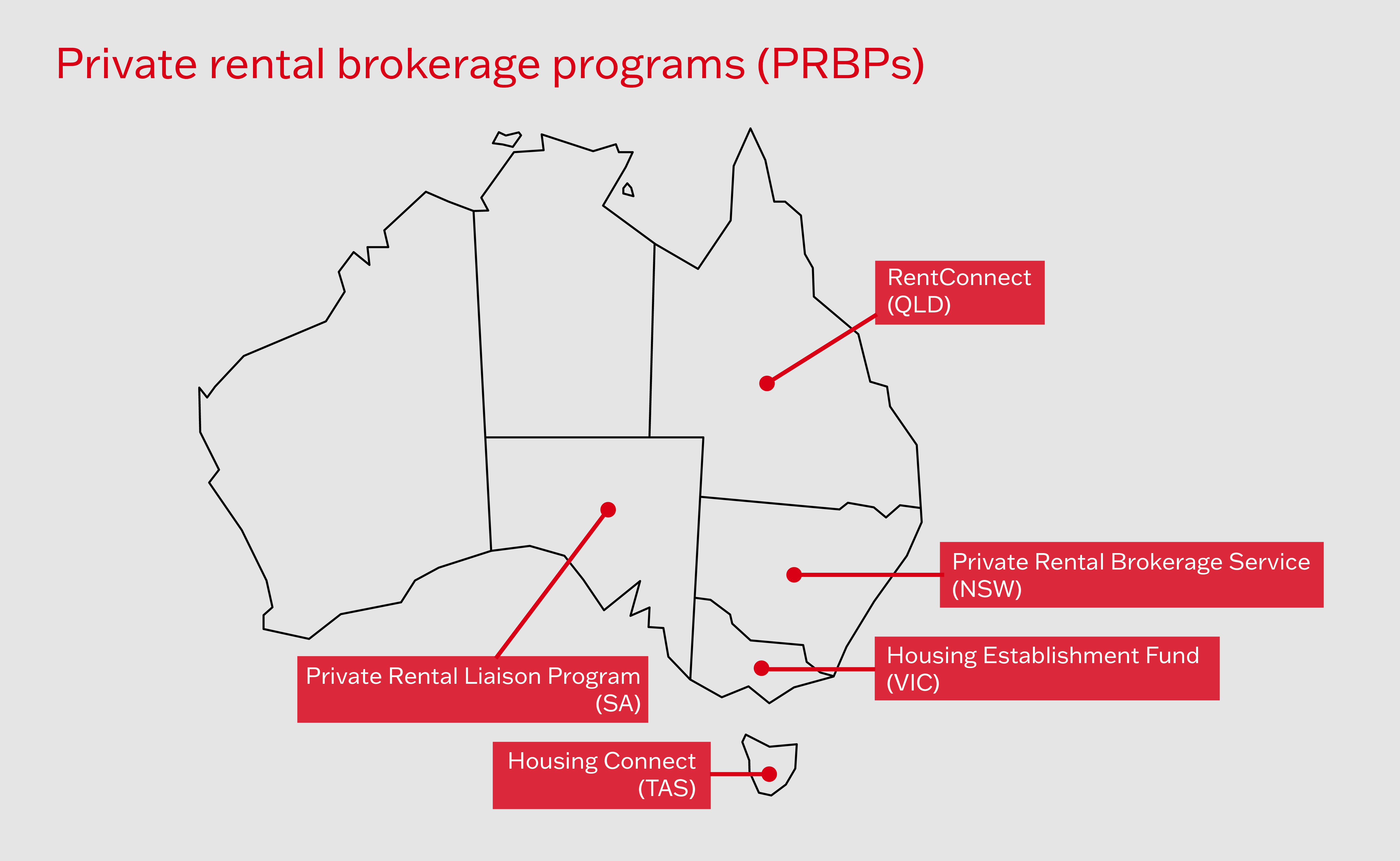 PRBPs are found across Australia's system of housing supports, with funding provided directly by state government departments. These include the RentConnect service in Queensland, the Private Rental Brokerage Service in NSW, the Private Rental Liaison Program in South Australia and the government/community partnerships underpinning Housing Connect in Tasmania and the Housing Establishment Fund in Victoria.
For example, the Housing SA program delivers a comprehensive formalised PRBP known as the Private Rental Liaison Officer Program. Housing SA's Annual Report states that the Program has provided in the order of 1,350 to 2,000 people with information about obtaining accommodation each year for the last few years, with around 550 to 750 people assisted into the private rental market, although there is no breakdown as to the number of older tenants who have benefited.